In a groundbreaking mission to uplift widows and make a lasting impact on their lives, Julius Olaoluwa embarked on an extraordinary journey, driven by his personal struggles. Inspired by his own experiences as a single father, Julius established the Jovilius Heart Foundation, named after his son.
Headquartered in the United Kingdom and registered in the United States, United Kingdom, and Nigeria, this noble organization aims to provide support to widows and the less fortunate, ensuring that children raised solely by their mothers can access the fundamental necessities of life and embrace a brighter future.
Widows in Nigeria face a multitude of challenges, but the Jovilius Heart Foundation is confronting these obstacles head-on. With unwavering dedication, their tireless efforts encompass educational assistance and the provision of essential resources for widows and their children. Recognizing the transformative power of education in shaping young minds and nurturing future leaders, Julius, and his dedicated team prioritize ensuring that these children have access to quality education. Through carefully selected scholarships, the foundation alleviates the financial burden on widows while offering their children an opportunity to thrive.
The impact of the Jovilius Heart Foundation on the lives of widows in Nigeria has been profound. Countless success stories stand as a testament to the life-changing work of this organization. As part of an annual tradition during a recent celebration of Julius' son's birthday, the foundation organized a visit to his school. This event served as a perfect opportunity to introduce the community to the foundation's humanitarian endeavors and generate support. The warm welcome received from the school's proprietor expressed gratitude for the foundation's decision to commemorate this special day alongside the students and staff.
In April 2023, at Norfolk, Thetford market place, United Kingdom, the Jovilius Heart Foundation generously donated a range of essential medical equipment and supplies. This donation included biomedical equipment, medical kits, drip stands, thermostats, suturing packs, autoclave sterilizers, delivery packs, bedsheets, hand sanitizers, and nose masks. The foundation's aim was to assist the less privileged and widows who could not afford high-tech cardiovascular treatments. Their commitment to improving healthcare for widows in need is truly commendable.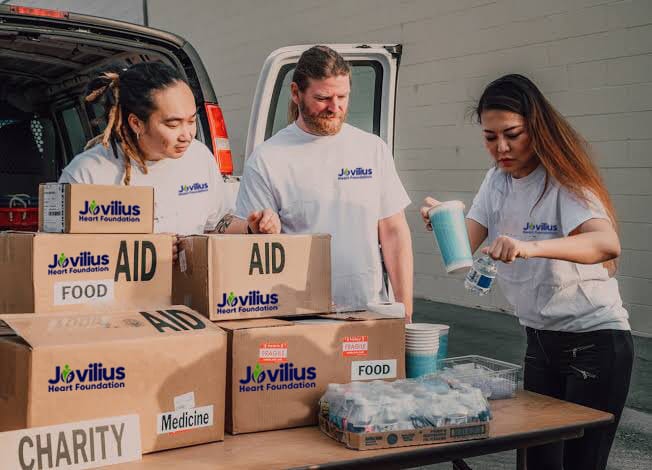 Continuing their philanthropic endeavors, the Jovilius Heart Foundation also donated computers to the school visited during the birthday celebration. This act of kindness enriched the teaching facilities, providing students with enhanced learning opportunities. Additionally, the foundation pledged to offer scholarships to two recently orphaned children who tragically lost their father. These acts of compassion and dedication exemplify Julius and his team's unwavering commitment to improving the lives of widows and their families.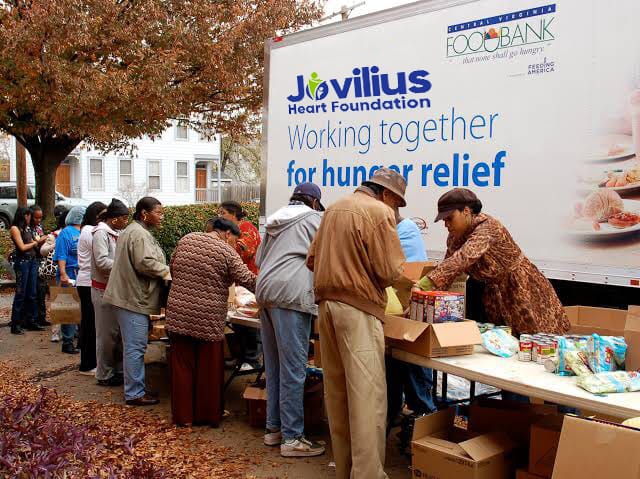 Beyond the school visit, the Jovilius Heart Foundation continues to make a positive impact through its ongoing initiatives. By providing educational support and essential resources to widows, the foundation offers a lifeline during challenging times. The ripple effect of their efforts resonates throughout communities, instilling hope and empowerment among widows who may otherwise feel marginalized and forgotten.
Julius Olaoluwa and the Jovilius Heart Foundation serve as an inspiration to all, showcasing the extraordinary difference that a single individual and a dedicated team can make in the lives of the less privileged.
In conclusion, the Jovilius Heart Foundation, founded by Julius Olaoluwa, has emerged as a beacon of hope for widows and their children in Nigeria. Through their relentless efforts in providing educational support, essential resources, and healthcare assistance, the foundation is transforming lives and empowering communities. With every act of kindness and dedication, Julius and his team exemplify the power of compassion and the difference it can make in the lives of those facing adversity. The Jovilius Heart Foundation's commitment to uplifting widows and their families serves as an inspiration to individuals and organizations alike.